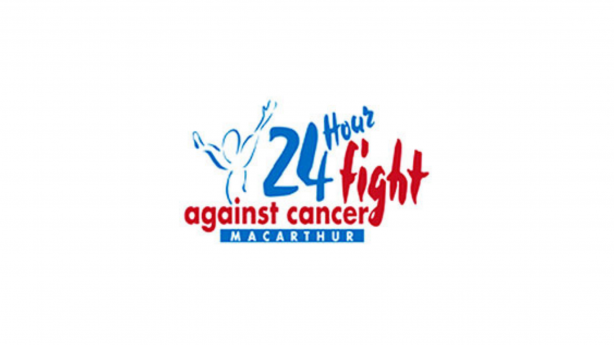 24 Hour Fight Against Cancer
The 24 Hour Fight Against Cancer Macarthur is an annual fundraising movement that exists to provide the Macarthur Cancer Therapy Centre, the Oncology Ward and the Paediatric Ambulatory Care Unit at Campbelltown Hospital and the Palliative Care Unit and associated Outreach service at Camden Hospital with the extra services and equipment they need to assist in the treatment, care and comfort of children and adults dealing with cancer.
100% of money raised stays in Macarthur!
COVID-19 has affected everyone this year but the unfortunate reality is that Cancer continues to impact families across Macarthur. The annual 24 Hour Fight Against Cancer is back for 2021!
To find out more about how you can help visit 24hrfight.org.au